Learn the power of mobile app strategies for successful growth and profitability with this quick guide.
Are you looking to leverage the power of mobile app strategies for successful growth and profitability? If so, you've come to the right place! This quick guide will help local businesses learn how to make the most of mobile apps and create strategies that will lead to success. We'll discuss the advantages of using mobile apps for local businesses, provide tips for creating effective mobile app strategies, and explain how to track your progress. By the end of this guide, you'll be well on your way to taking advantage of mobile app strategies to reach your business goals.
What are the benefits?
A mobile app can be an effective tool for building and maintaining customer engagement. With a mobile app, you can stay in touch with your customers in real-time, sending push notifications about new products, special promotions, or company updates. You can also provide personalized experiences to your customers by integrating features such as loyalty programs or personalized recommendations. A mobile app can also help to improve customer retention by providing a convenient and easy way for customers to connect with your business.
Additionally, a mobile app allows you to collect valuable data from users which can help you gain valuable insights into their behaviors and preferences. With this data, you can refine your marketing strategies and tailor them towards specific customer segments. Furthermore, a mobile app enables you to offer unique and engaging services to customers that they may not otherwise have access to on other platforms. For example, a restaurant could use its mobile app to allow customers to place orders ahead of time and pick them up at their convenience.
Leveraging the power of mobile apps, local businesses can greatly increase their success and profitability.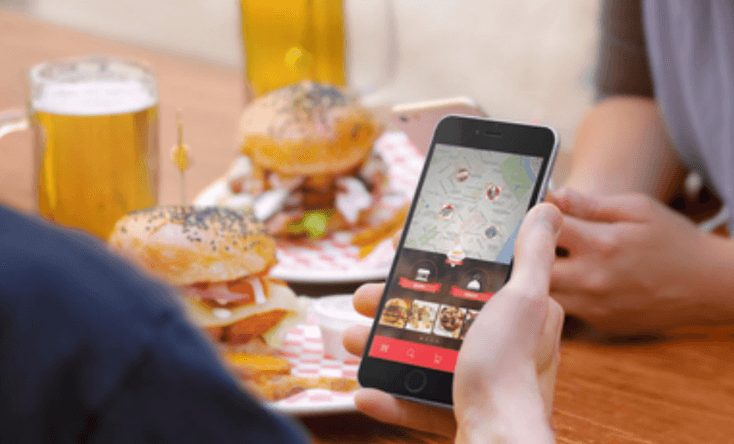 Can a mobile app improve business efficiency?
As we look closer into customer engagement, a mobile app can also be a powerful tool for improving business efficiency. By integrating features such as appointment scheduling, order tracking, or inventory management, a mobile app can streamline your business operations and help to reduce costs. For example, if you run a restaurant, you could use a mobile app to manage reservations, orders, and payments, which can reduce the need for staff and help to improve customer service.
Additionally, if you're looking to expand your business, mobile apps are a great way to do so; they provide an additional platform on which to advertise, increase visibility, and target new customers. Finally, it's important to ensure that any business strategies involving mobile apps are tailored to fit your business's needs; by implementing features that are tailored specifically to meet the needs of your target audience, you can ensure that your app is both effective and engaging.
How to use a mobile app to Into New Markets 
Another advantage of having a mobile app is the ability to expand your reach and tap into new markets. By creating a mobile app, you can reach customers who may not be aware of your business or may not have easy access to your products or services. You can also target specific segments of the market by offering unique features or promotions, which can help to differentiate your business from competitors. Additionally, using data analytics can help you better understand customer needs and trends so that you can develop more effective business strategies.
For example, analyzing customer behavior helps identify customer needs and preferences so that you can adjust your product offerings accordingly. Furthermore, tracking customer reviews helps ensure that customer feedback is taken into account when designing business strategies. Finally, being able to quickly respond to customer queries via an in-app chatbot helps improve customer service, as well as build trust and loyalty towards your brand.
Creating A Better Business Strategy
Overall, a mobile app can be a key part of your business strategy, providing a range of benefits from customer engagement and improved efficiency to expanded reach and new market opportunities. As businesses continue to navigate an ever-changing digital landscape, a mobile app can help to position your business for success in the years ahead. With the right strategy and approach, a mobile app can be a powerful tool for driving growth, improving customer satisfaction, and achieving your business goals. To ensure that your mobile app delivers the desired results, it's important to consider what functionality is most important for your business. Developing an intuitive user interface will also help users easily access and take advantage of the features you offer.
Additionally, integrating analytics into your app will allow you to track user behavior and understand which features are being used most frequently. When it comes to business strategies, it's important to also think about scalability and consider adding new features as your business grows. Furthermore, when it comes time to launch your app, marketing is also essential; developing effective marketing campaigns will ensure that you're able to successfully promote your app and reach as many users as possible.
Finally, it's important to regularly update and maintain your app so that users have a consistent experience with your brand over time. By incorporating these strategies into your plan, you can increase user engagement and use your mobile app as a vehicle for business success.
If you are interested in learning more about the topic
My upcoming workshops, I will take you on a deep dive into mobile marketing in the year 2023 and provide you with the insights you need to unlock remarkable results. My sessions will equip you with the tools and understanding to develop a successful mobile app strategy that can take your business to new heights. Take advantage of this chance to be inspired by the best and brightest in the field and reach your ambitions. Sign up for a workshop with me today and start taking advantage of the power of mobile technology!